Prometheus – Das Freiheitsinstitut
Prometheus – Das Freiheitsinstitut is a think tank aiming to spread the idea of liberty. It is our goal to strengthen the value of individual responsibility in our society. We are convinced that taking one's life in one's own hands is pivotal for human dignity.
Therefore we take a stand for individual liberty, a strong civil society, a free market order, the rule of law and rolling back the paternalistic state. Prometheus wants to contribute to building a free society.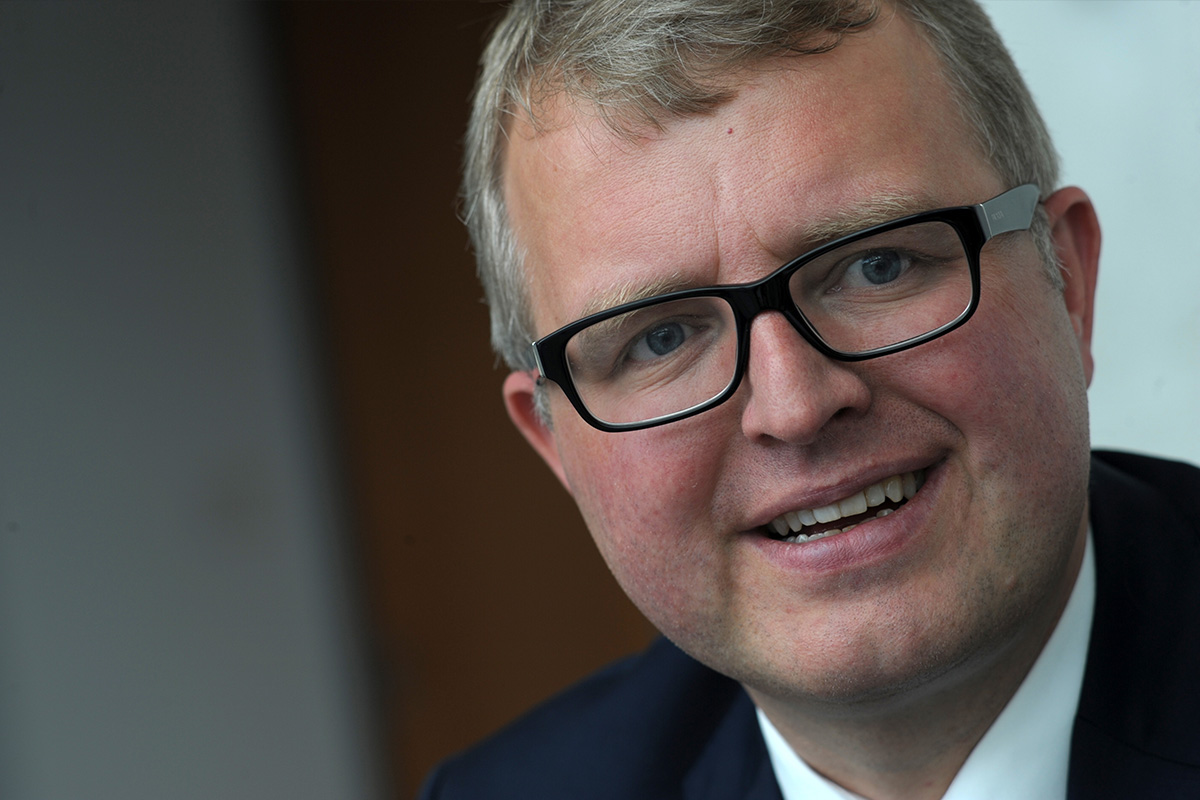 Frank Schäffler
Frank Schäffler, born in 1968, is one of the most prominent figures in the pro-liberty movement in Germany. He is a frequent participant in radio and TV shows and contributes often to major German newspapers.
Clemens Schneider
Clemens Schneider, born in 1980, co-founded the educational project "Agora" Summer Academy and the blog "Offene Grenzen" ("Open Borders"). From 2011 to 2014 he held a scholarship by the Friedrich Naumann Foundation and held responsible positions there organizing several seminars and conferences. He is active as blogger and speaker and is in constant contact with the young members of the pro-liberty movement.
Modern Germans have created a free and prosperous nation, but like economic capital, moral and legal capital can be eroded. For Germany – and Europe – to continue to enjoy prosperity, freedom, and peace it is vital to renew that capital, that is to say, the rule of law, protection of property, limited government, and toleration. I am profoundly impressed by the team of the Prometheus Institute and am committed to working closely with them in coming months and years.
Dr. Tom G. Palmer, Executive Vice President for International Programs, Atlas Network
We are delighted that a new voice for free markets has emerged in Germany, one that is independent and 100% privately funded. We look forward to seeing Prometheus play a major role in shifting the climate of opinion in Germany, and wish them every success.
Mark Littlewood, Director General des Institute of Economic Affairs, London
Germany is one of the largest economies in the world. A country such as that needs an organization committed to true liberalism. I look forward to seeing the Prometheus Institute's work.
David Boaz, Executive Vice President des Cato Institute, Washington D. C.
Now more than ever an independent analysis and critique on state of things is needed. "Prometheus" has a chance to enlighten public debate in Germany. Best of luck!
Žilvinas Šilėnas, President des Lithuanian Free Market Institute, Vilnius
There has been a growing student movement for liberty in Germany for the past several years. I am excited by the founding of the Prometheus Institute to work with and build upon the student movement for liberty's activities to advance the principles of liberty in public policy in Germany.
Alexander McCobin, President der Students for Liberty